October 7, 2022
---
With over 17 years delivering capabilities for the Australian Defence Force (ADF), Mellori Solutions understands training for excellence.
Mellori Training Solutions arm you with enhanced knowledge to deliver sustained EW operational excellence. World-class support services ensure complete understanding of your critical EW systems so front line personnel can operate to their full potential, every time.
Introduction to Electromagnetic Warfare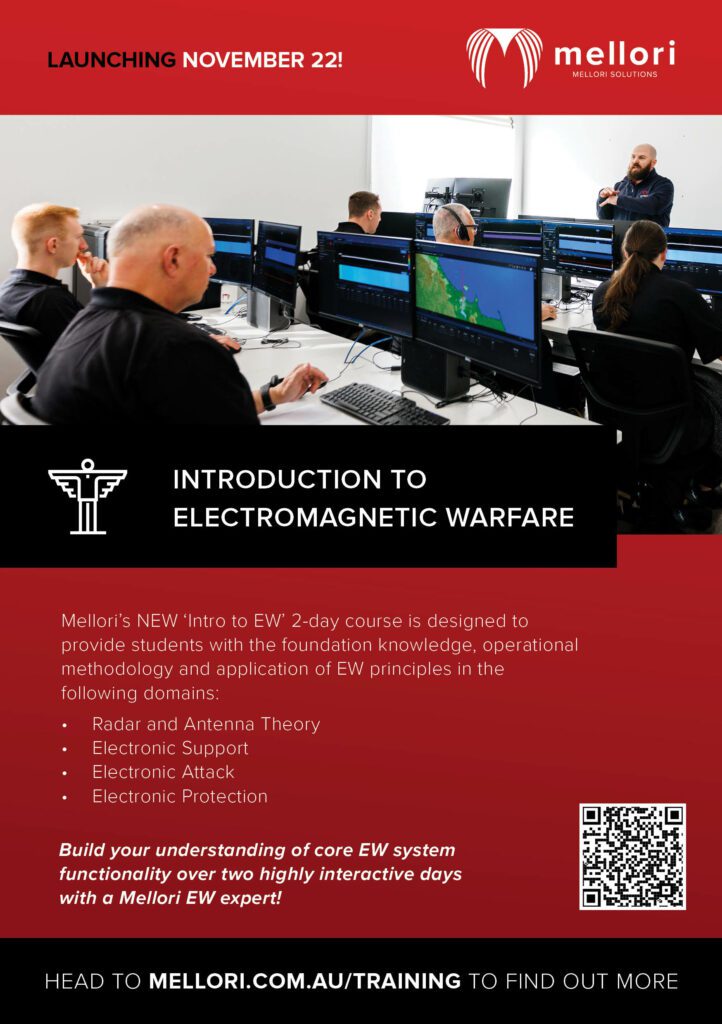 Contact our friendly team to register your interest or enquire about upcoming course dates.
Email: info@mellori.com.au
Back to Home News